The Shimbi Shoin:
Calendar for 1911, Tokyo, Shimbi Shoin, c1910, 32mo (3 5/8 x 5 in - 9.3 x 12.8 cm), folded crepe paper pages, silk ribbon tied, spine not covered, 16 pages (8 folded pages) including the covers. All pages except the back cover have color woodblock prints. The calendars are presented two months per page.

The Shimbi Shoin published at least 17 calendars for 1911. They all carried the title "Calendar for 1911." There were 9 calendars in book format (most on plain paper) and 8 in hanging calendar format. These calendars are listed in a German catalogue published c1911 Ein Illustrierter Katalog über Einzelblätter Gemäde Postkarten, Tischkarten und Kalender (see above). To see the listing of these 17 items, click here. This calendar is pictured in this catalogue.

According to Frederic A. Sharf, T. Hasegawa produced a series of 1911 calendars for the Shimbi Shoin.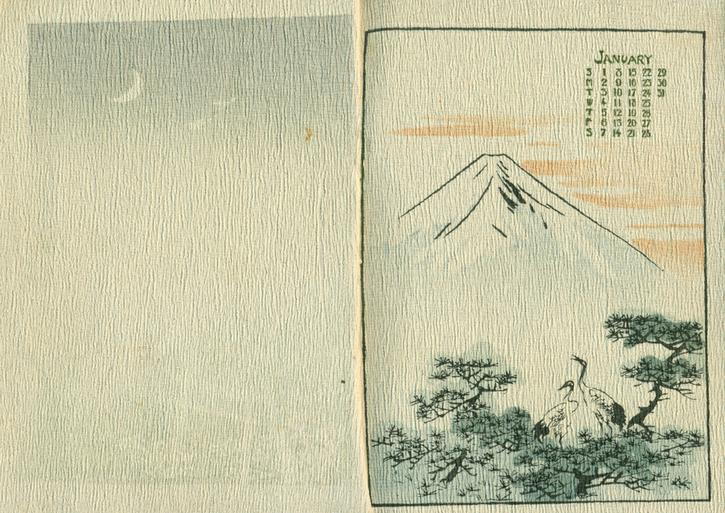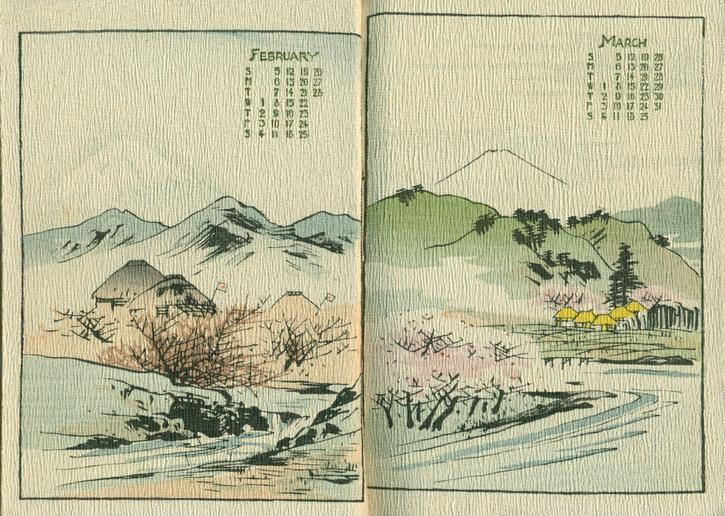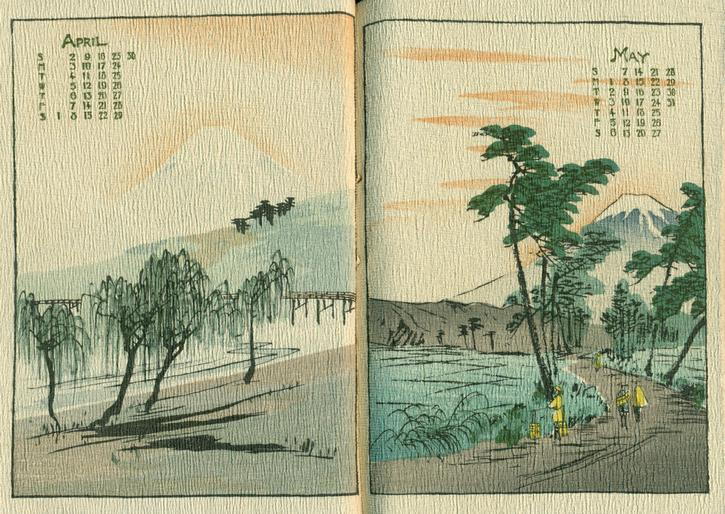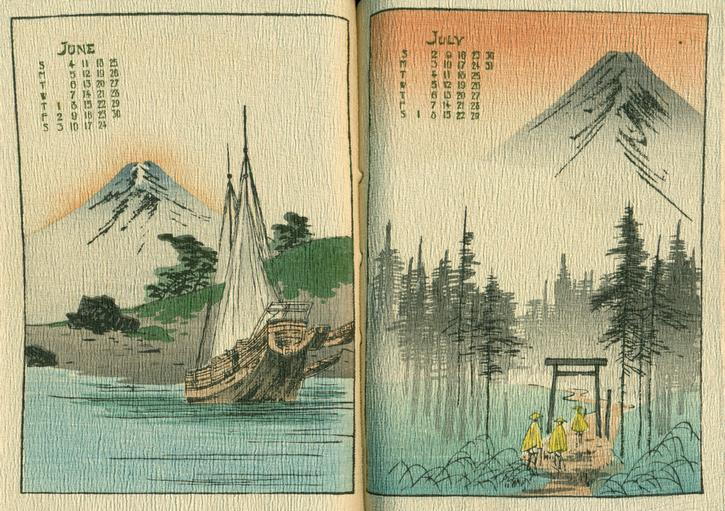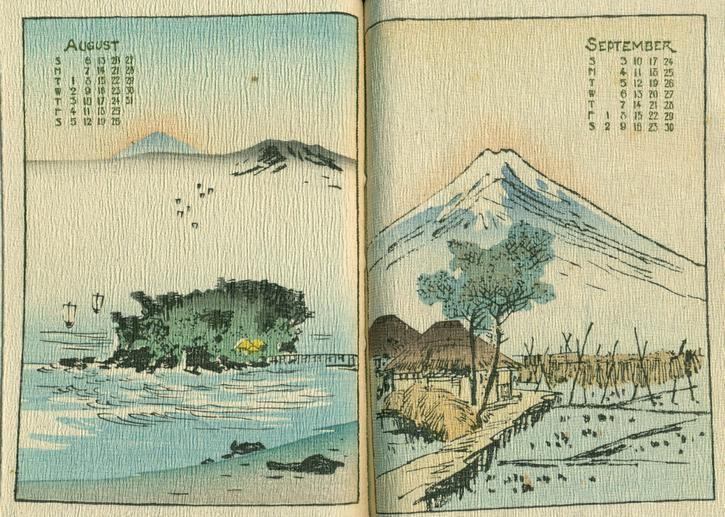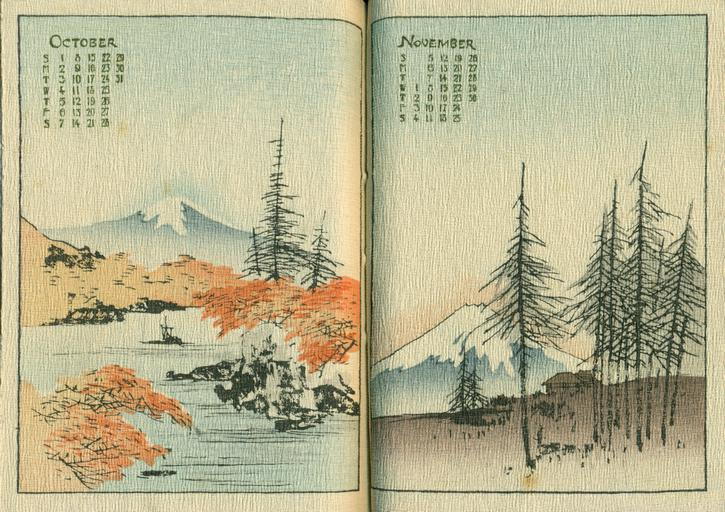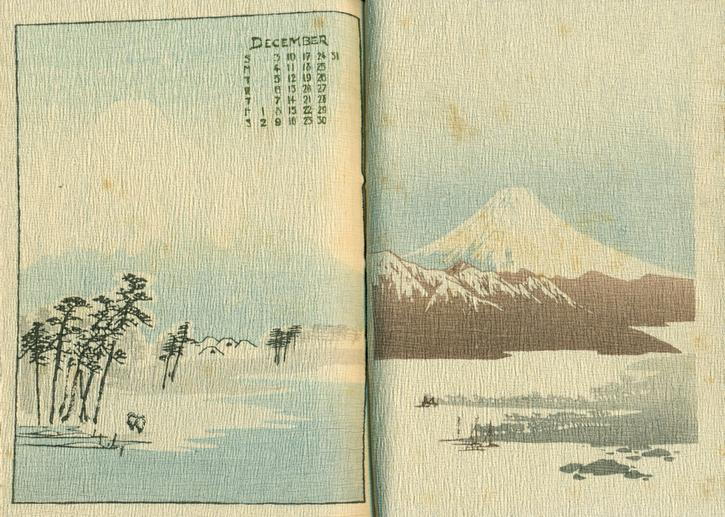 For more information on Shimbi Shoin and books published by that firm, click here.