== Book 47020225 ==
Exploratory Visit to
Consular Cities of China
George Smith, 1847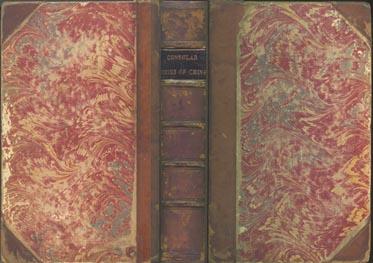 Condition. The book is in Fair condition. All pages and illustrations are present. The pages are brownish but not brittle and basically free of foxing and staining. Some water staining is evident on the bottom 1/10 of the pages. The lithographs, engravings and maps have heavy to medium foxing and water staining along the bottom 1/10 of the page. The book has been rebound. It is bound in contemporary half calf, rebacked with the original spine laid down, label renewed and new endpapers. Covers are marbled paper with corners tipped in leather. The covers are rubbed with heavy wear along the edges and some abrasions on the face of the covers. Corners are bumped and worn and slightly bent inward. The map has been bound in and is no longer a fold out map as in the original binding.

[an error occurred while processing this directive]
Title Page and Examples of Better View of Illustrations -- Click Here.
Buy the Book -- To order this book on-line, click here
[an error occurred while processing this directive]