Reports of Formosa from Volume 2
Narrative of the Perry Expedition to Japan

This page will provide more information on the Reports relating to Formosa that are found in of Volume 2 of the Narrative of the Perry Expedition to Japan.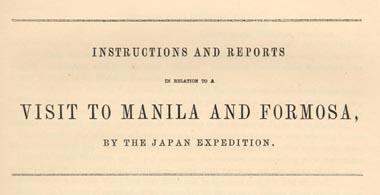 Report 1. Instructions and Reports in Relation to a Visit to Manila and Formosa, pages 135~150. No illustrations or charts.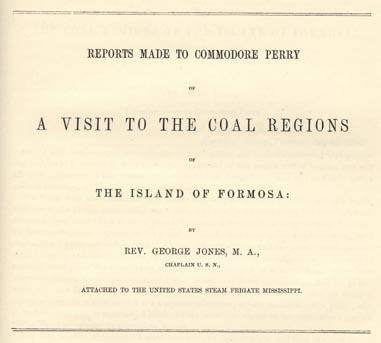 Report 2. Visit to the Coal Regions of the Island of Formosa, by George Jones, M.A., Chaplain, USN, pages 151~164.
Text Illustrations:
Map of Coal Mines of Formosa (full page)


3 Text Illustrations - Drawings of Geological Features

Text Illustration 1


Text Illustration 2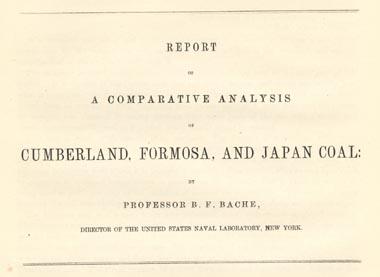 Report 3. A Comparative Analysis of Cumberland, Formosa, and Japan Coal, by Professor B.F. Bache, United States Naval Laboratory, New York, pages 165~170.
2 Tables - Comparing Formosa Coal to Other Coal
Table 1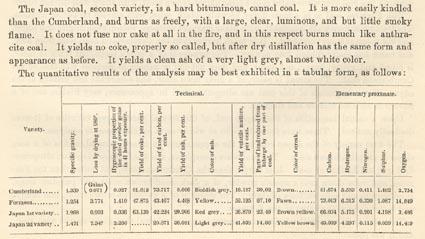 Table 2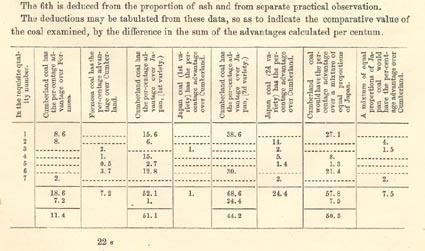 Note. All the above illustrations (map, text illustrations and charts) are printed on the same thin paper that is used for the text.