Purcell, Theobald A. (T.A.P.):
"Our Neighbourhood", or Sketches in the Suburbs of Yedo. By T.A.P., Yokohama, 12mo (5 1/4 x 7 3/4 in - 13 x 19.5 cm), frontispiece, and 23 additional plates (all black and white woodcuts), 124 pp. The preface states:
These little sketches, originally published in the "Japan Weekly Mail" and here collected together, have been in a measure revised and, indeed, in some instances rewritten.
Surgeon-Major Purcell was British medical officer with duty in Japan. This is one of the earlier accounts actually published in Japan describing the culture and customs from the perspective of a Westerner living in Tokyo (Yedo). Topics include the sake shop, the barber, the sparrow catcher, the doctor and the graveyard. Most topics are illustrated by a representative plates.

Table of Contents
Our Neighbourhood........... 1
The Sake Shop .............. 9
The Stone Mason ............ 17
The Barber ................. 22
The Blind Boy .............. 32
The Barber's Tale........... 36
The Tapster's Story ........ 43
The Kamikudsuhiroi or
Picker-up of Paper-scraps... 48
Ujigami no Matsuri.......... 53
Nagare Kanjo................ 69
The Sparrow Catcher ........ 62
The Doctor.................. 65
The Fortune-Teller ......... 74
The Story-Teller ........... 88
By the River................ 94
Kichibei, the Cakeman ...... 97
A Flute Player ............ 100
Concerning Ants ........... 103
The Bells ................. 104
The Old Gate............... 114
The Graveyard.............. 119

Illustrations (All full page plates)
1. Japanese Garden...Frontispiece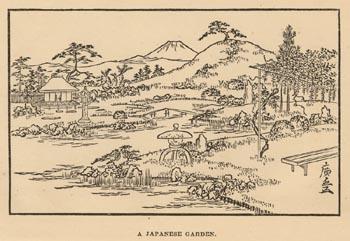 2. Old Street.............. 2
3. Old Street ............. 6
4. Funeral ................ 8
5. Sake Shop............... 10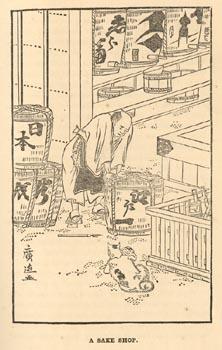 6. The Mojiyaki............ 25
7. The Amoya............... 26
8. The Barber... .......... 28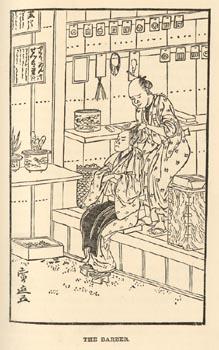 9. Bewitched by a Fox.. ... 30
10. The Blind Boy ......... 32
11. The Kamikudsuhiroi .... 48
12. The Mikoshi ........... 54
13. The Dashi.............. 58
14. Nagare Kanjo........... 60
15. The Sparrow Catcher.... 62
16. The Doctor.......... .. 66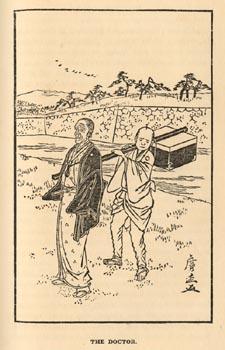 17. The Fortune-Teller..... 74
18. The Story-Teller....... 88
19. Kichibei............... 97
20. A Flute Player......... 100
21. An Ant Charm.. ........ 104
22. The Bells.............. 108
23. A Gateway ............. 114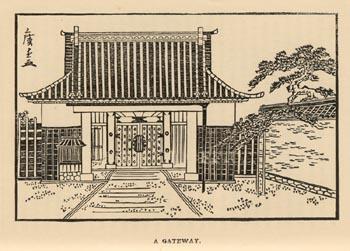 24. The Graveyard.......... 120