Pictorial Okinawa
1952, Second Edition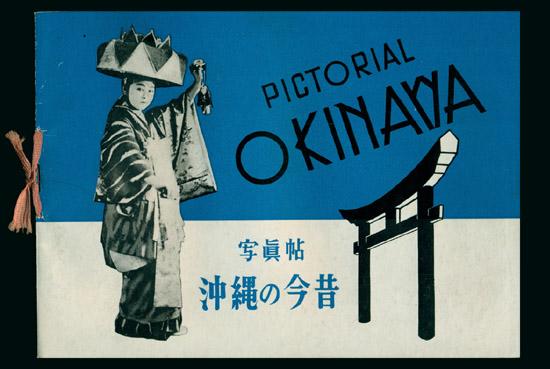 Ikehara, Kikuo (compiler)
Murayama Kenji (compiler):
Pictorial Okinawa, pamphlet, oblong large 12mo (8 1/4 x 6 in), Second Edition, 1952, no copyright notice, published by I & M. Co (no location stated), 39 black and white halftone reproductions of photographs, illustrated soft covers, staple bound with decorative ribbon tie, 44 pages (including covers). Each photograph is accompanied by a caption and descriptive sentence or paragraph in English and Japanese.
The photographs focus on important cultural assets of Okinawa. Regarding structures, an effort is made to show the location before the war and after the devastation of the battle of Okinawa.
There is no author stated. Inside the front the following credit is give:
To: Mrs. Evelin P. Kendrick under whose guidance
the compilation of this booklet has been made possible.