Condition. The book is in Very Good- condition. The edges of the covers are worn and unraveling in several places. The spine coverings are broken and chipped. The front blank free paper is heavily toned and creased. The four text pages have heavy toning. The plates and tissue guards are in Fine condition with almost no toning. A few of the tissue guards have small tears (less than 1 in) but they do not enter text area. All images listed (92) are present on the 46 plates. While the text block remains solid, there is some looseness in between it and the covers.

Yamada Unso-so:
Historical Gardens in Kyoto, Historic Glimpses of Stone Works, Stone lanterns, stone lavers, stone bridges and stone well curbs, Kyoto, Yamada Unso-Do, Meiji 43 (1910), 4to (10 1/2 x 14 1/2 in. - 26.8 x 36.5 cm), dark green silk boards, title in gilt (Historic Gardens in Kyoto) in English on the front board, string tied, spine partially covered with silk fabric (8.5 cm top and bottom), cord ties, 46 high quality black and white collotype plates with descriptive tissue guards, title and introduction merged into a single page and presented in English and Japanese, list of plates in English and Japanese, unpaginated but 4 pages of text (introduction and list of plates in English & Japanese) printed one side only, followed 46 collotype plates printed one side only and colophon at the back. This is an extraordinary pictorial tour of the stone artifacts associated with gardens in the Kyoto area at the turn of the 20th century. The majority of the items are stone lantern but also included are miniature stone pagodas, stone bridges, stone well curbs and stone lavers (basins). The photographs are well executed and finely reproduced through the collotype printing process which allows for the full range of tone and precise detail. Each plate is preceded by a tissue guard which has detailed information regarding the image in Japanese and English.
The images titled "Riukyu (Ryukyu) stone lantern" was a gift from the King of Loochoo to a Buddhist priest and is dated to 1597.
Yamada Unsodo is a noted publishing firm in Kyoto. The company published books, magazines and albums of prints and is particularly recognized for color woodcut prints in it's publications.
This is one volume of a two volume set. The companion volume titled Glimpses of the Historic Gardens of Kyoto and It's Outskirts was published at approximately the same time. That volume details famous gardens in the Kyoto area. That volume contains 57 collotype plates. For more information on that book, click here.
Title Page/Introduction (English)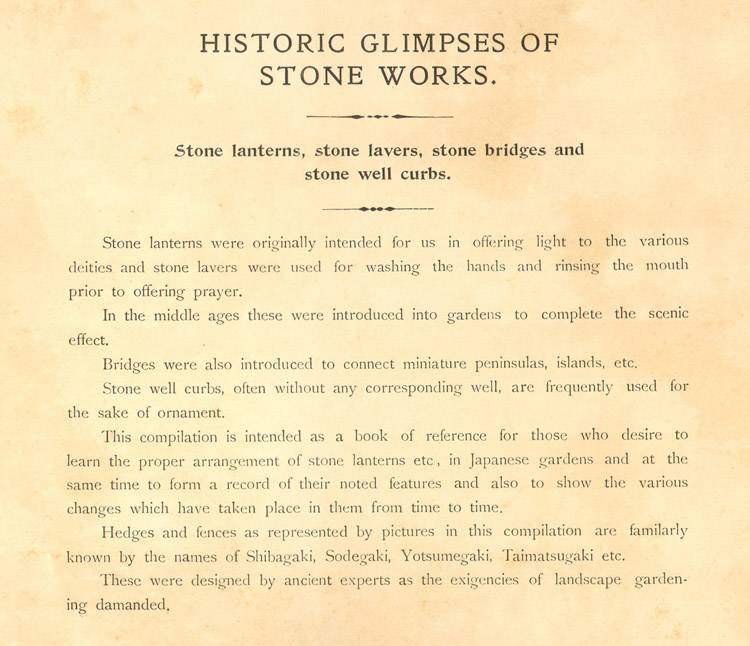 Title Page/Introduction (Japanese)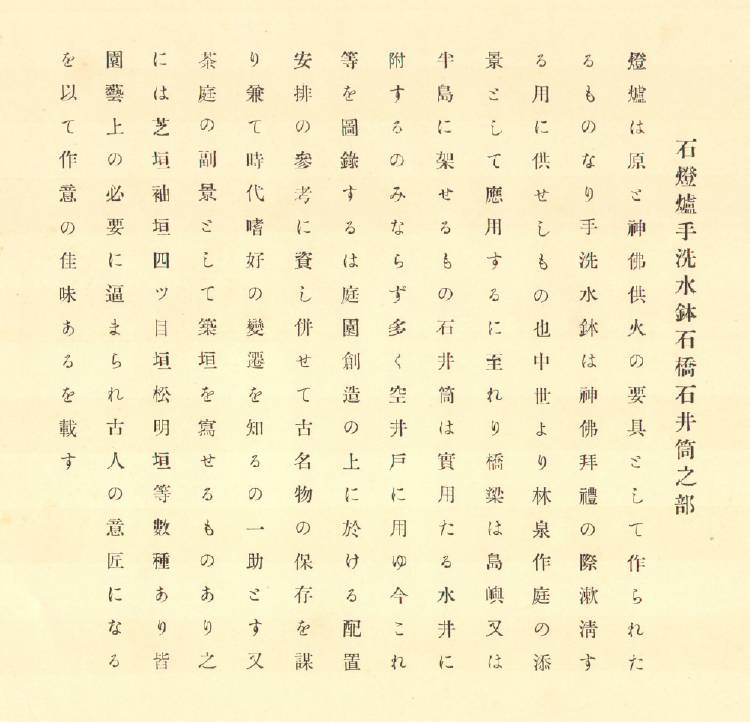 List of Plates (Japanese Version)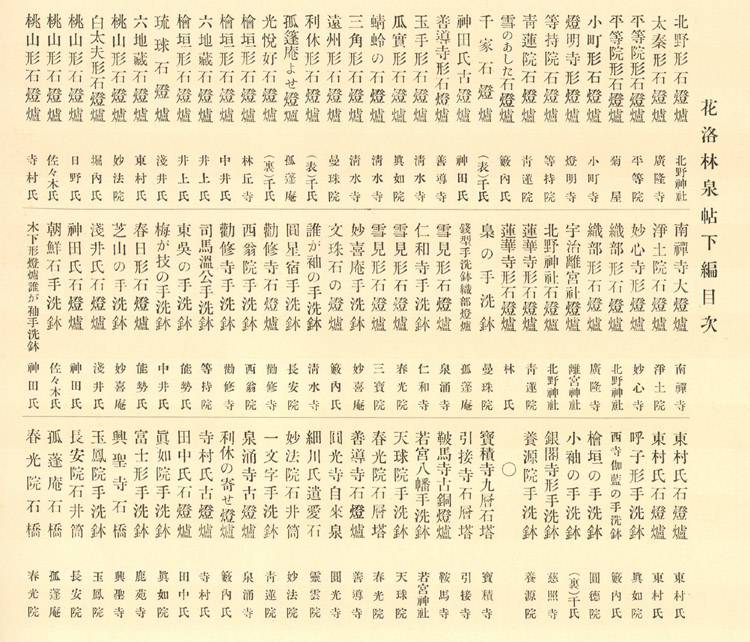 Example of Descriptive Tissue Guard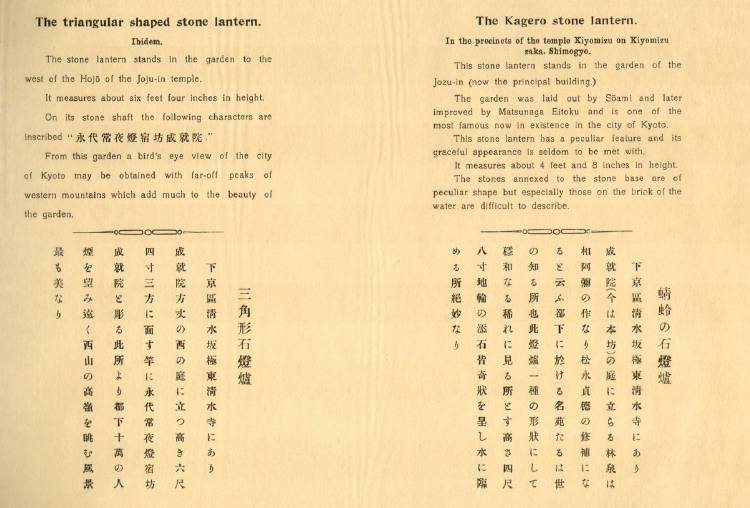 Examples of Eight Collotype Plates
(click on pic for larger image & descriptive tissue guard)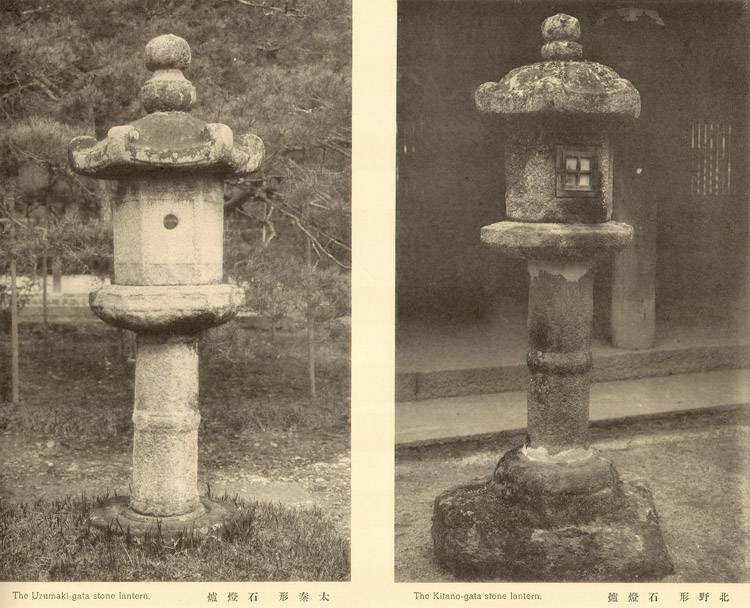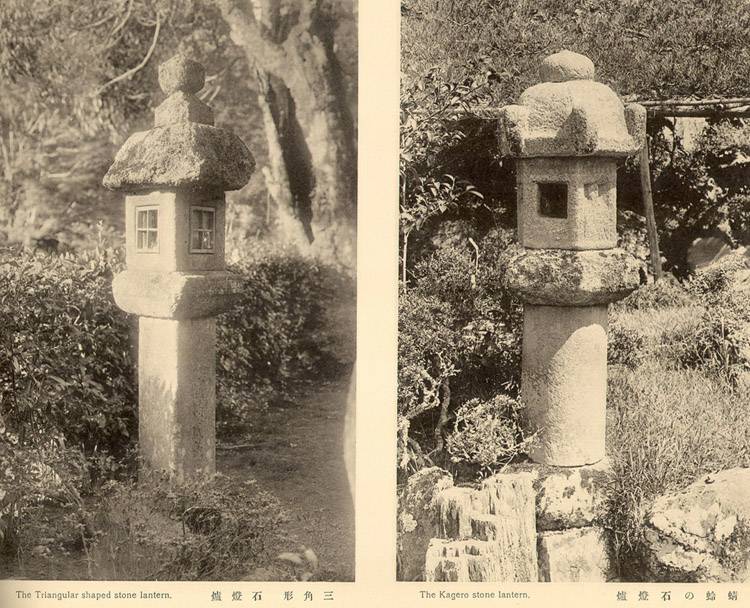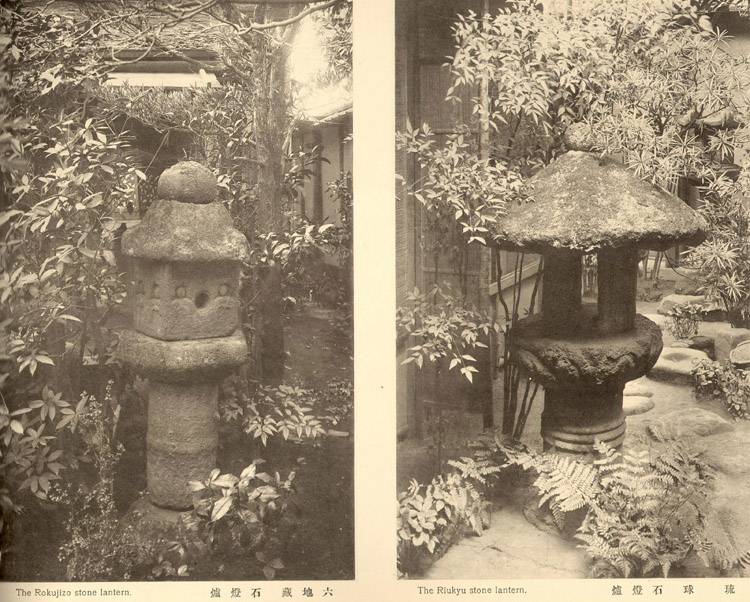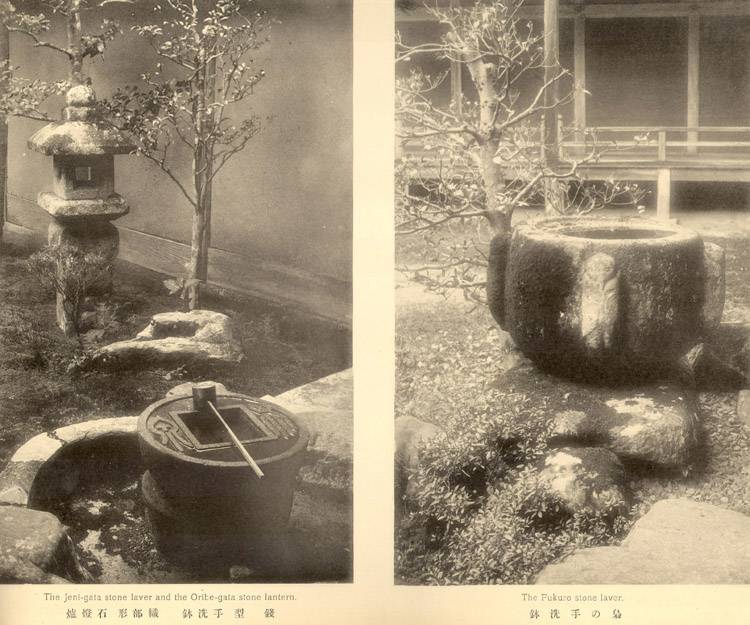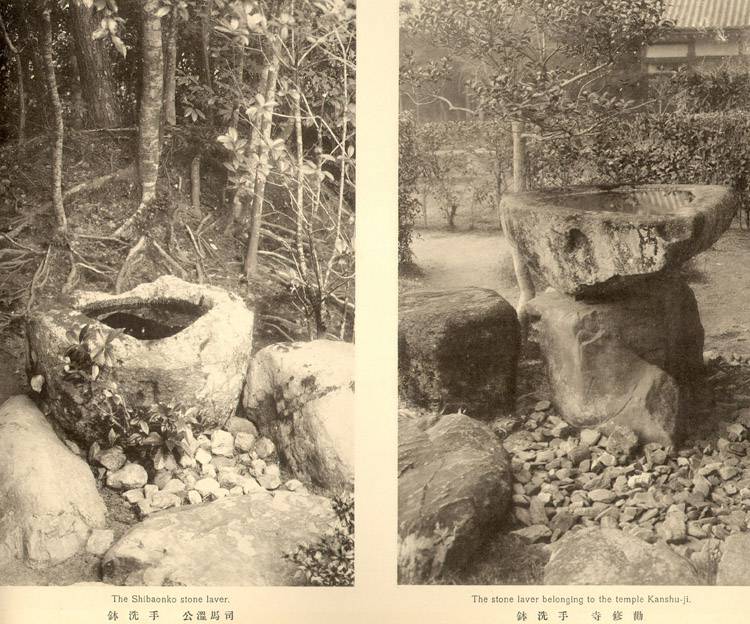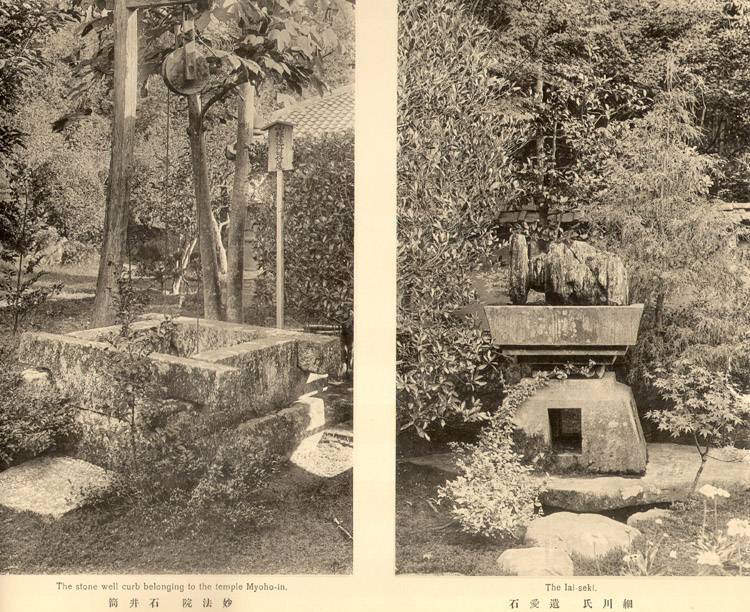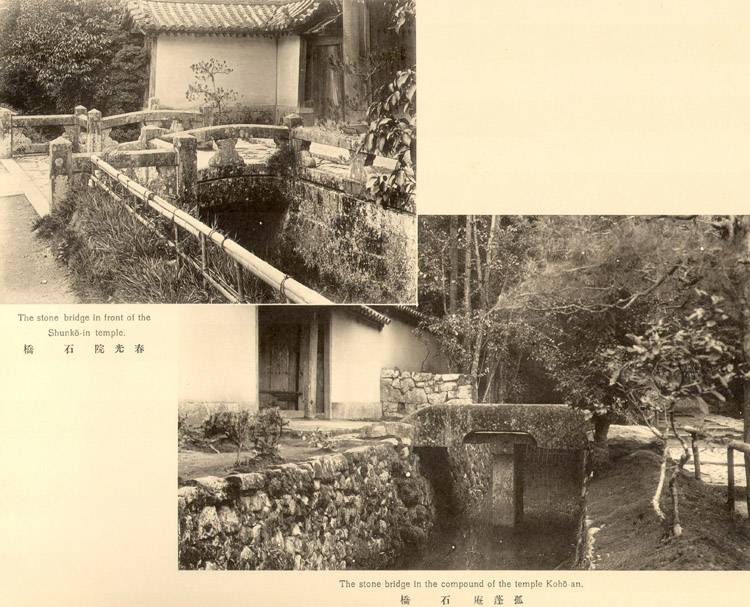 Colophon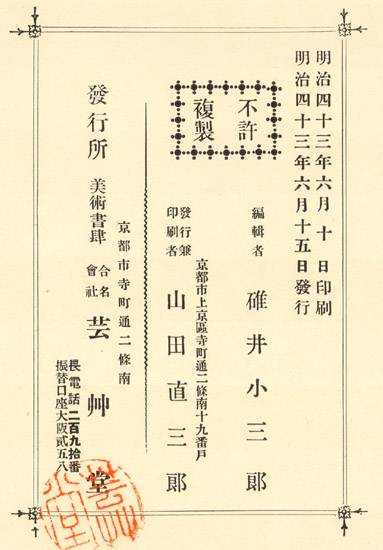 Printed: Meiji 43(1910).6.10
Distributed: Meiji 43(1910).6.15