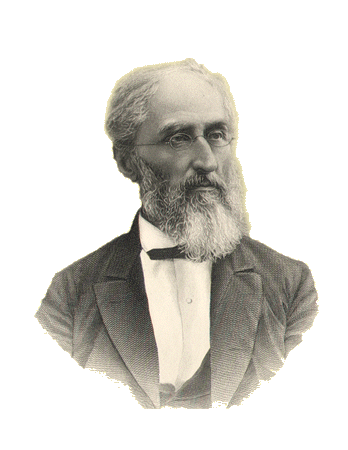 Samuel Wells Williams
The Life and Letters of Samuel Wells Williams
By His Son
Frederick Wells Williams, 1889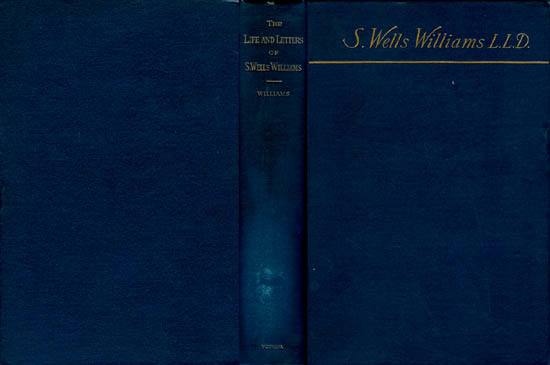 Williams, Frederick Wells (son of S. Wells Williams):
The Life and Letters of Samuel Wells Williams, Missionary, Diplomatist, Sinologue, New York and London, G.P. Putnam's Sons, The Knickerbocker Press, 1889, copyrighted 1888, 8vo (6 1/2 x 9 in - 16.5 x 23 cm), dark blue cloth with gilt lettering on front board and spine, printed on heavy laid paper, tissue guard protected finely engraved frontispiece portrait of S. Wells Williams, top edge gilt, outside edge edge untrimmed, index, i-vi, 490 pp. Samuel Wells Williams (1812-1884) was a noted missionary to China, diplomat and Sinologist who wrote extensively on China. This book was written by his son Frederick Wells Williams. The book starts with his birth in the US in 1812 in Utica New York. Williams moved to China in 1833. He spent the years from 1833-1876 in China as a missionary, printer and in diplomatic roles. The major events in China, with emphasis on the Western Powers, are chronicled through his journals and letters through his departure in 1876. The last chapter of the book deals with his live after returning to the United States. In China, Williams was deeply involved in the Western efforts to open Japan. His participation in the voyage of the ship Morrison to Okinawa and on to Japan in 1837 is covered is covered as well as his important role in the Perry Expedition to Japan and the immediate aftermath (Chapters V-VI, pages 183-233). The book is composed primarily of journal entries and letters by or to S. Wells Williams. They are merged into historical context by the author.
The pages relating to the call of the Morrison in Okinawa are here.
Engraved Frontispiece


Samuel Wells Williams
Title Page