The Satsuma Rebellion
August H. Mounsey, 1879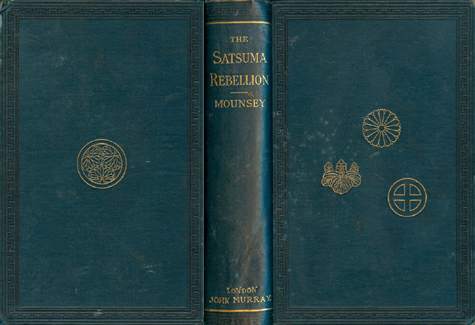 Mounsey, Augustus H.:
The Satsuma Rebellion. An Episode of Modern Japanese History, With Maps, London, John Murray, printed by William Clowes and Sons, 1879, 8vo (5 1/2 x 7 3/4 in - 14 x 19.6 cm), green blindstamped cloth with gilt stamped decoration on front and back covers, gilt lettering on the spine, top edge untrimmed, frontispiece map of "Kiusiu," foldout tinted map of Japan (31 x 27.4 cm) following the last page of text, 294 pages of text with an additional 32 pages of publisher's advertisements ("Mr. Murray's General List of Works") at the rear dated January, 1878.
Crests (found on the front and back covers).

Mikado's Crest - Kiku/Chrysanthemum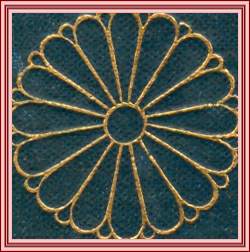 Mikado's Crest - Kiri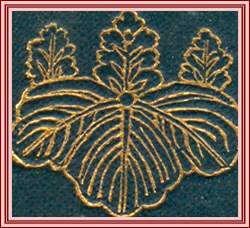 Satsuma Crest
House of Shimadzu, Daimio of Satsuma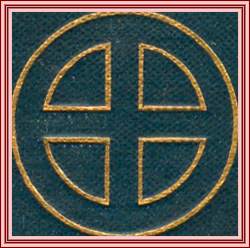 Tokugawa Crest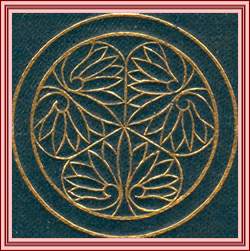 Title Page:


Frontispiece Map:

Fold-Out Map at Rear:

Major Sections/Parts
Part I. The Restoration of 1868.

Part II. The part played by the Satsuma Clan in preparing the way for the restoration and bringing it about.

Part III. The individual action in public affairs of the prominent men of the Satsuma Clan up to the outbreak of the rebellion in 1877.

Saigo Takamori
Iwakura Tomomi
Abolition of the Diamiates
Motives of the war party
Disquieting state of Satsuma
The Pension Commutation Act
Part IV. The Rebellion.

Saigo and his army march out of Kagoshimo
Seige of Kumamoto
Position of affairs after the relief of Kumamoto
Course of the civil war in the north
Course of the war in the south
Battle of Nobeoka
Termination of the Rebellion Conclusion - Cost of the Rebellion & political effects of the Rebellion.
Appendix
Map of Kiushui - frontispiece
Map of Japan - folding map at the rear