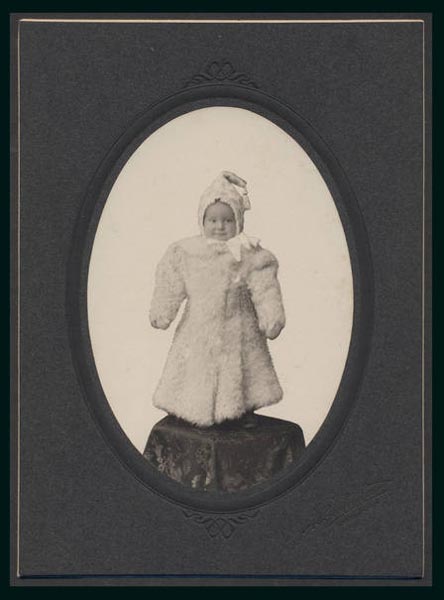 This unit contains four S(oto) Ichida, Kobe, Japan, studio card mounted sepia tone photographs. The photographs are oval and approximately 8.2 x 13 cm. The images are laid to the card. While they appear to be in a recessed area on the card they are not. They are laid into an area surrounded by a raised oval design. There are no markings on the back of the cards.
There are two copies of the third photograph shown above (woman facing away from camera holding an infant).
Soto Ichida died in 1896, These photographs were in a unit with four similar Tamamura/Takagi photographs, one of which had a manuscript date of 1905. Pehaps the Ichida studio continued in operation for several years after his death.
The photographs are not albumen photographs. I believe they are what is called silver prints.