~~ Book 1904160425 ~~
A New Life of Toyotomi Hideyoshi
Walter Dening, 1904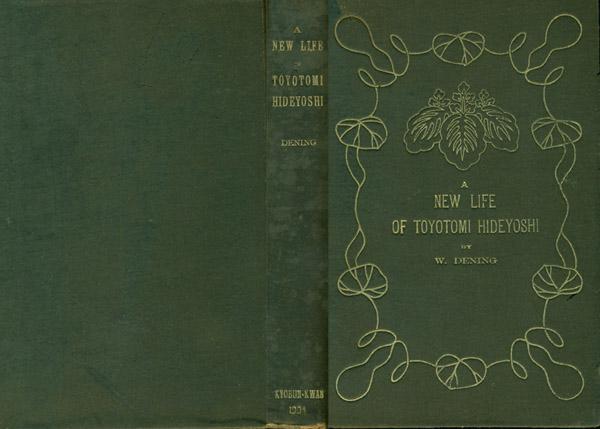 Condition. The book is in Good+ condition. The gilt decoration and lettering is bright. There are minor edge scrapes and the top and bottom of the spine covering have light fraying and the spine covering has spotting. The front hinge has a 4.5 cm cracked area and the back hinge is entirely cracked. However, the binding remains solid. There is marking in pencil on a free page at the rear. There are 2 signatures on front free pages (see below). The text pages are clean and free of markings or foxing There is a stained area at the bottom corner. It is ca 1 cm x 1 cm wide and .5 cm tall on the foreedge and it is evident at the bottom corner of pages 78 through page 219. The text pages otherwise free of staining, foxing or marking. The title page has moderate foxing. The plates have light to moderate foxing and misfolds at the outside edges.
This book has the signature of "J. Merle Davis" twice. On a front free page the signature alone appears. On the next front free page the signature "J. Merle Davis" and the date "Feb. 1909 is inscribed.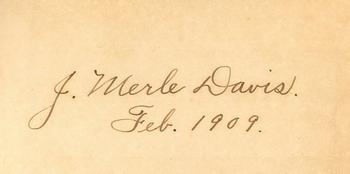 J(erome) Merle Davis (1875-1960) served in the Union Army during he civil war and attained the rank of Colonel before the age of 27. He arrived in Japan in December of 1871 where he served as a Protestant missionary for 39 years. Davis was instrumental along with Joseph Hardy Neesima in the founding of Doshisha in late 1875. He served as the school's first foreign teacher and occupied a unique position as an adviser to the Japanaese corporation that technically established, administered and owned the school.

Dening, Walter:
A New Life of Toyotomi Hideyoshi, Tokyo, 1904, The Kyobun-Kwan, large 12mo (5 1/2 x 7 1/2 in - 13.6 x 19.2 cm), green cloth with gilt lettering and decoration on front board and gilt lettering on the spine, 3 fold-out color woodblock prints (including the frontisplate), 2 color fold-out maps, 3 black and white plates (1 folds out), 405pp.

Other 2 fold-out color woodblock plates.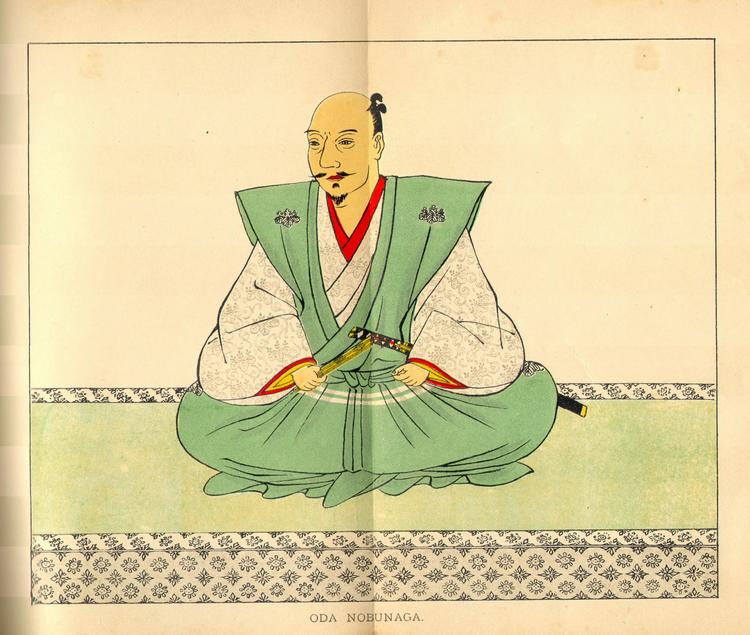 After page 78.

After page 304.

2 color fold-out maps.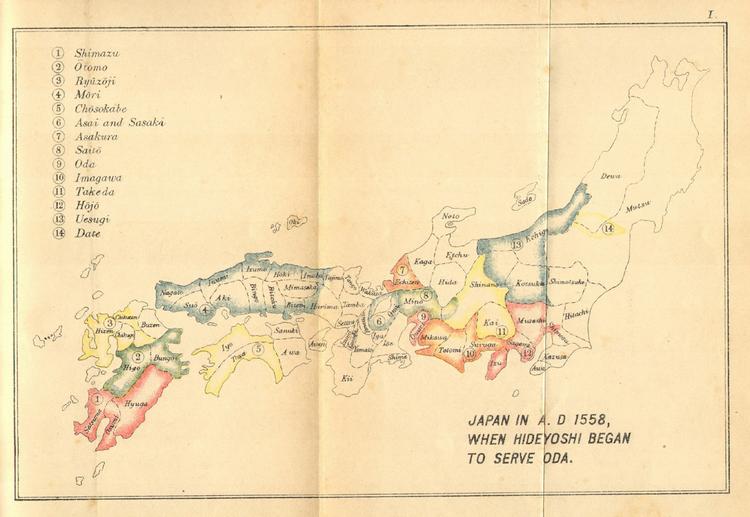 After page 54.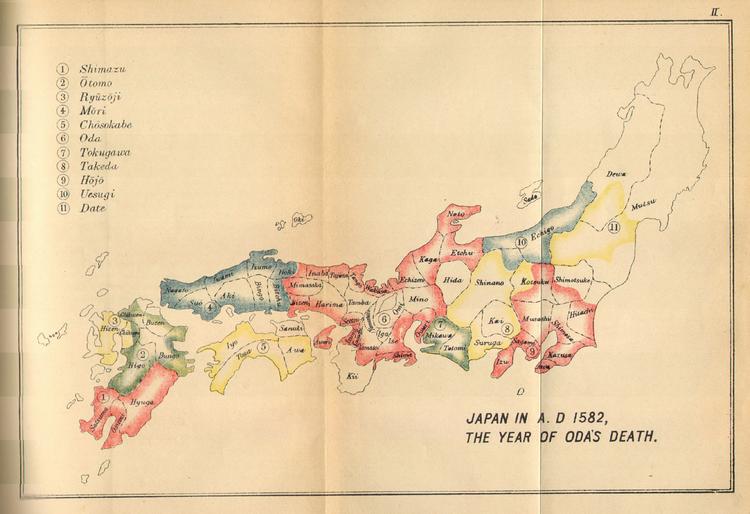 Color - after page 248.

3 black & white plates.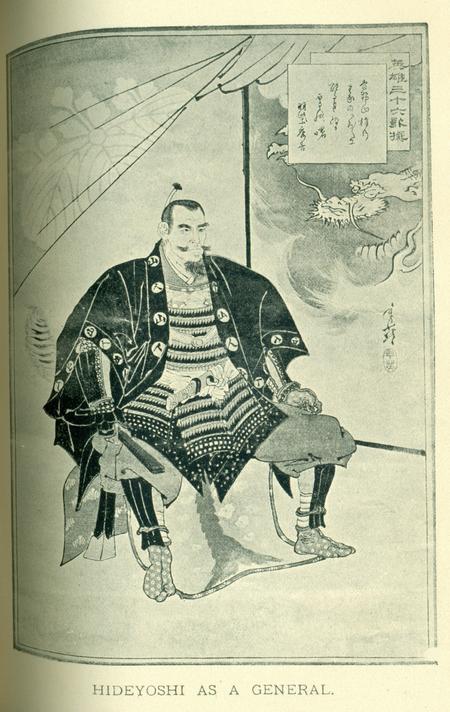 After page 210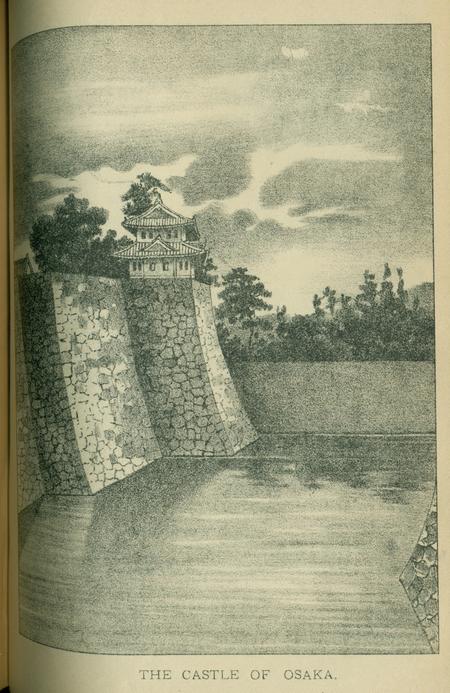 After page 262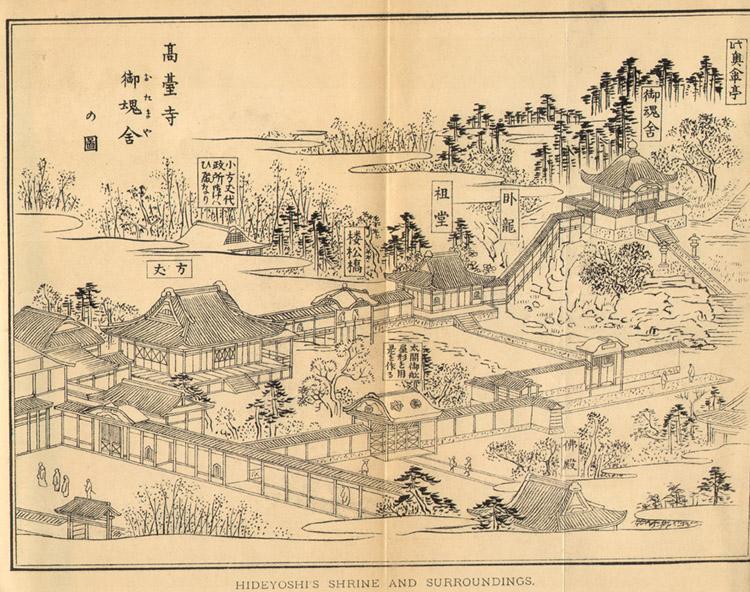 After page 372

Colophon at rear of book: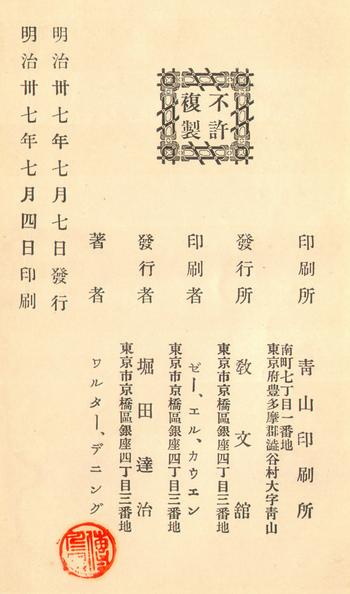 Printed: Meiji 37 (1904).7.4
Published: Meiji 37 (10904).7.7