Cover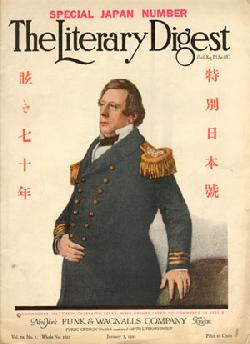 Unstated:
The Literary Digest, New York, Funk & Wagnalls Company, January 7, 1922, Volume 72, No. 1, Whole No. 165, paper wraps, magazine, 4to (9 3/4 x 12 in), 80 pp. This "Special Japan Number" issue has a portrait of Commodore Matthew C. Perry on the front cover and a section (pages 28-72) devoted to Japan. In addition, it has two articles outside the special Japan section relating to Japan. The special section deals with the "70 Dazzling Years" since the treaty negotiated by Commodore Perry.
Listing of Articles.
Map "Empire of Japan"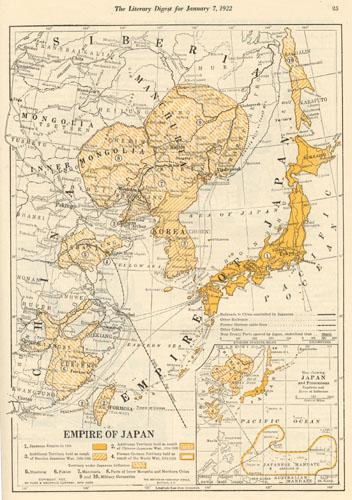 "Commodore Perry's Landing at
Gore-Hama, Japan, July 14, 1853."