Gleason's Pictorial Drawing-Room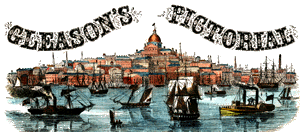 August 5, 1854
Commodore Perry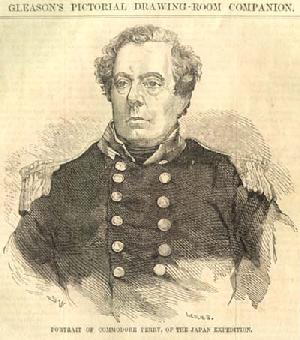 "Portrait of Commodore Perry, of the Japan Expedition"

Buy the Item -- To order this item on-line, click here

Author Unstated:
Gleasonís Pictorial Drawing-Room Companion, Boston, August 5, 1854, Volume VII, No. 5, Whole No. 161, page 68. The entire issue runs from page 65 through page 80. The article which is titled "Commodore Perry" is on page 68. It contains the above illustration of Commodore Perry and one column (5 3/4 in) of text discussing his military career. The illustration measures 5 1/2 x 5 3/4 in.
For general informaion on Gleason's, follow the links below: