Comparison of Illustrations in
Early Perry Expedition Books

The books relating to the Perry Expedition to Japan contain various types of illustrations ranging from lithographs to tinted engravings to black and white engravings to woodcut illustations. To show these, illustrations of Commodore Perry at the Gate to Shuri Castle from three different books are shown below.
Lithograph from the Original Narrative of the Expedition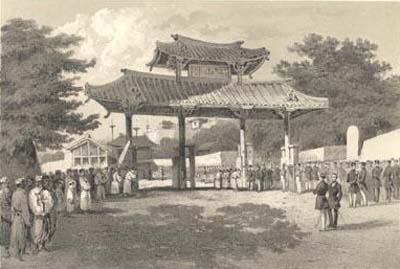 Tinted Engraving from the 1863 French Book by Heine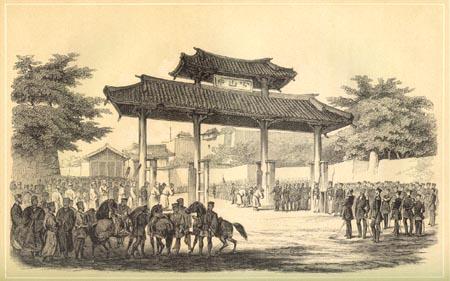 Engraving from the 1856 and 1857 Abridged Narrative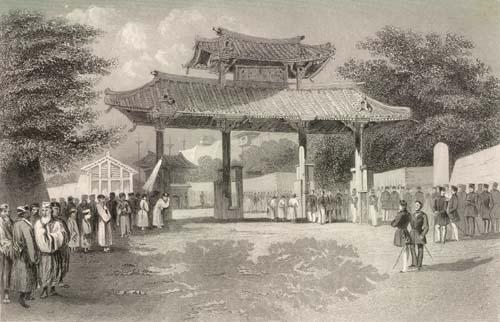 Note: The above pictures are not to scale. The lithograph plate has a much larger image area (23.9 x 16.5 cm) than the other two plates which are 18 x 11.5 cm, and smaller.