Okinawa in Photo's
Blackie Bradford Article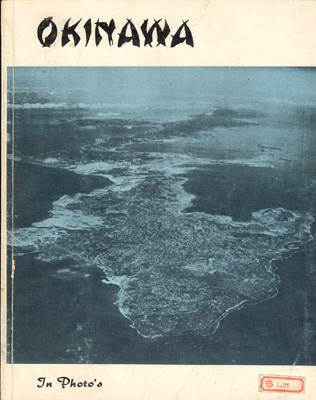 Blackie the Photographer:
Okinawa in Photo's, Marceline, Missouri, Walsworth, 8vo (8 1/4 x 10 1/2), pictorial wraps, ca 1967, 106 photographs reproduced in black and white halftone, 64 pp. The book does not have a title page or credit the photographer. However, many of the images can be traced to books where Blackie Bradford is credited as the photographer. Blackie's signature image of Okinawa ("Papasan's Day is Done") appears in a full page photograph. The book has a total of 106 photographs. Of this total, 28 are full page and the balance are smaller. The bulk of the book (87 images, 56 pages) deals with Okinawa. The last 8 pages have 19 images of Hong Kong, the Philippines and Japan. This book (less the soft covers) was encorporated into The Dream of Hatsue which was published ca 1967.
For more information on Blackie the Photographer books, click here.