Airin-En: House of Love
Blackie Bradford Photographs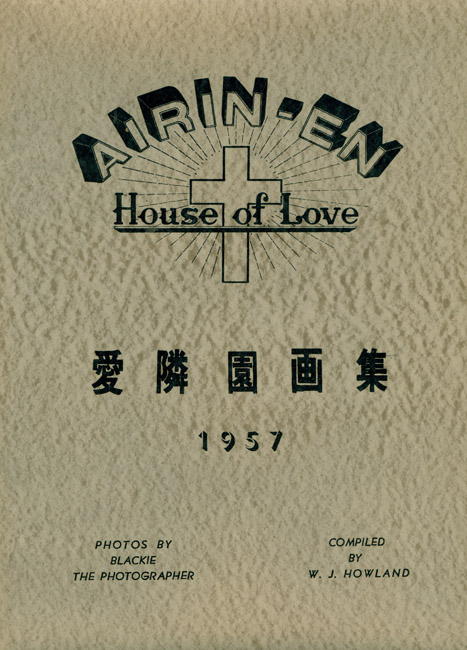 Howland, W.J. (Compiled by)
Krider, Walter W.
Blackie the Photographer ("Pictures By"):
Airin-En: House of Love, Okinawa, Okinawa Times Press, 1957, stiff wraps, small 8vo (7 1/4 x 10 in), 62 black and white halftone photographs, 32 pp. A book about the Airin-en Children's Home (orphanage) in Yonabaru. Most photographs are two to a page. There are descriptive paragraphs for all photographs. The pages are not numbered. On the 23rd page there is a photograph which shows Blackie receiving a gift of vegetables in appreciate for his work for the orphanage. The book is dated on the front cover.
Title Page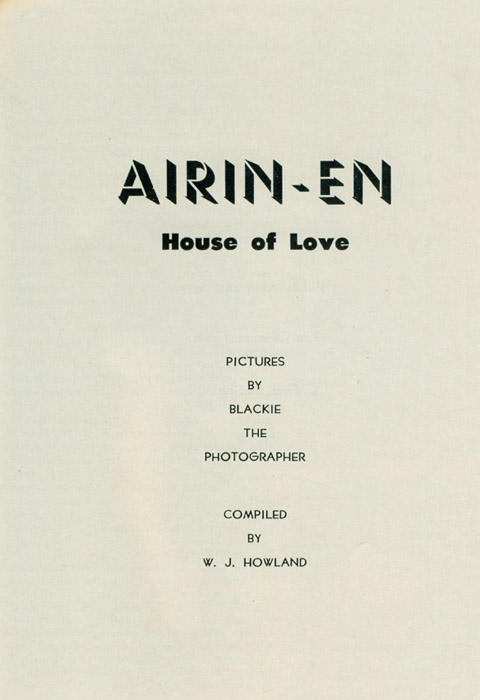 For more information on Blackie the Photographer books, click here.