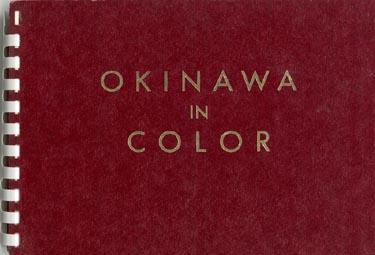 Blackie the Photographer:
Okinawa in Color, Blackie the Photographer, Box 62, Koza, Okinawa, Ryukyu Islands, printed in Japan, 1962, oblong 8vo (6 x 8 1/2 in), 40 color photographs, stiff cardboard covers, white plastic spiral binding, 80 pp. A photo essay on Okinawa in the early 1960s. The color photographs are back to back on the pages. Opposite each photograph is a "Memo" page which contains a caption regarding the picture (no "Memo" page for the last picture however).

For more information on Blackie the Photographers books, click here.