Okinawa - Calendar for 1962
Blackie Bradford Photographs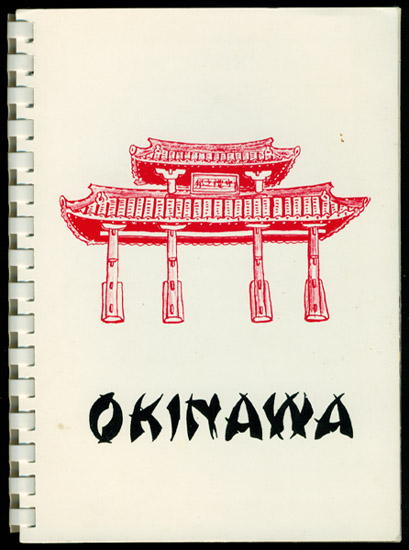 Blackie the Photographer:
Okinawa, Calendar for 1962, spiral bound, stiff wraps, 12 mo (6 x 8 in), 44 black and white photographs and 8 color photographs, 52 pages of calendar. The book is arranged with two photographs (front and back on a page) followed by two weekly calanders (one week on the front and the next on the back of the page). A descriptive caption for the facing photo is at the bottom of each calendar page. The photographs in this book differ from a similar calendar book for 1961.
Inside the back cover states:
The proceeds from the sale of this artice are being applied to building a Catholic Retreat Center for Armed Forces on Okinawa. O.C.C.M.

Photos -- Courtesy of "Blackie the Photographer," Box 62, Koza, Okinawa

For more information on Blackie the Photographer books, click here.