Commodore M. C. Perry
High Quality Lithograph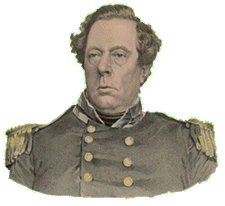 I am not aware of the source of this lithograph. It does not have the customary lettering which would indicate the lithographer. However, it is a higher quality hand colored lithograph. The lithograph appears to be almost identical to a woodcut engraving that appeared in the March 18, 1858 issue Frank Leslie's Illustrated Newspaper accompanying an article regarding Perry's death. I believe that this is an image of Commodore Perry during the period after his return from the Expedition to Japan (1854) and his death in 1858. I do not have sufficient information to determine when the lithograph was actually created but suspect it was contemporaneous (ie ca 1858 or earlier).
The size is (Height then Width):
Image Area : 14 3/8 x 11 1/2 - 36 x 29 mm

Entire Plate Area: 17 3/34 x 15 in - 44.5 x 38 mm

Lithograph Image Area Only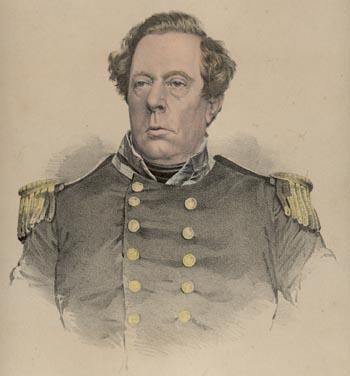 Handwritten Inscription



Matthew is Incorrectly Spelled "Mathew"
Commodore Perry - Portrait
Frank Leslie's Illustrated Newspaper, 1858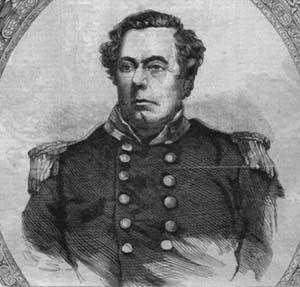 March 13, 1858, Issue 119, Volume V
Commodore Perry's death.