Graphic Scenes of the Japan Expedition
William Heine - Lithograph
Plate #3 - Wampoa (Whampoa) Pagoda

Detail Views:
View from Graphic Scene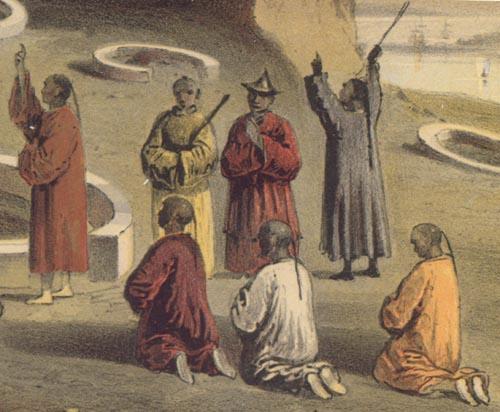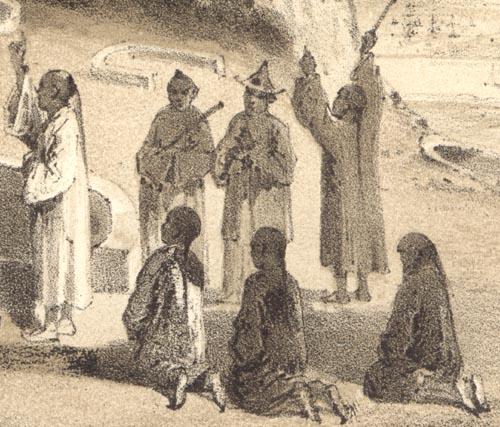 View from Lithograph from Government Narrative
Lithograph #3 -Graphic Scenes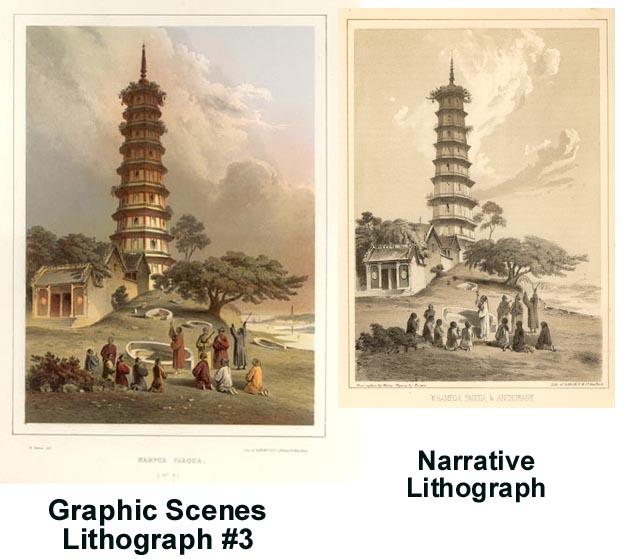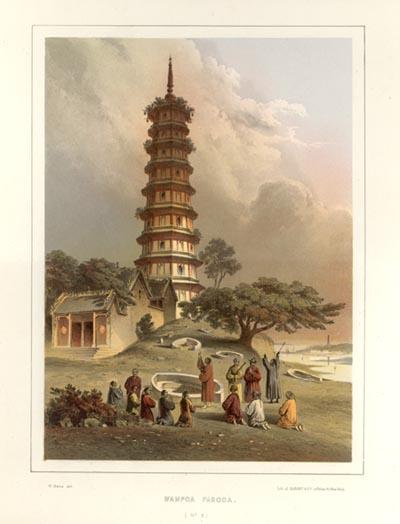 Click the picture for image
of complete lithograph
This is Plate #3 from the very limited edition book by William Heine that was published in 1856. The lithograph is printed on thick card. These prints are approximately 40% larger than those that are published in the Narrative of the Expedition. This print is in color. I am not sure if it was hand colored or a chromolithograph (color created in lithographic process). These prints are much finer and of higher quality than those published in the Narrative of the Expedition.

<!/--Dimensions -->

Terms & Conditions.
Payment with Order. US Dollar Check or Money Order Payable by a Bank in the US or PayPal Payment.


Postage (US Postal Service) and Insurance: $6.00 within the US; $18.00 outside the US (Outside US at Buyer's risk of loss in mail). Additional postage applies when framesets are ordered or where shipment is to an address outside the US.


Discounts (Based on Order Filled): Over $500 - 10% Over $1,000 - 15% - Discounts do not apply to frame sets. They are priced net.


New Mexico sales (gross receipts) tax is due when applicable.