Edinburgh Review, 1818
Review of Basil Hall's Account

This is a book review published in Volume XXIX, No 58, Feb. 1818, pages 475-498 (22 pp) of the Edinburgh Review. The review is entitled "Captain Hall's Voyage to Loo-Choo".
First Page (Page 475) of Review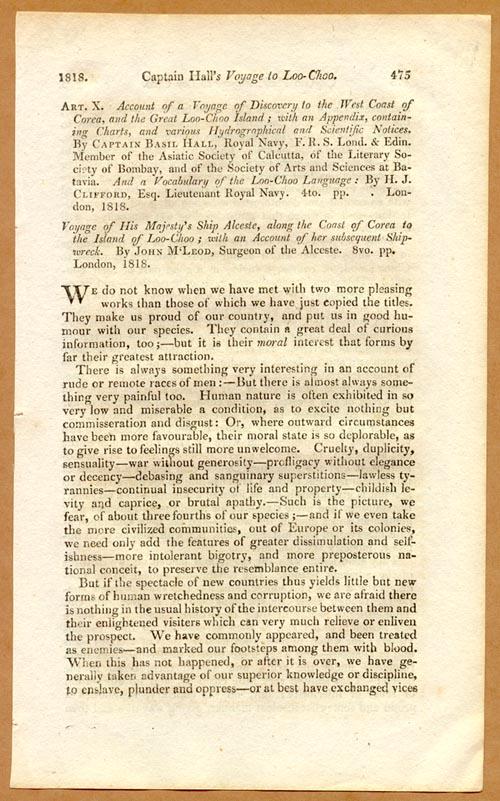 The page size is 21 x 12.8 cm (8.25 x 5 in) (16mo).