Covers of the Americans in Japan
Appleton, Abridged Narrative (1857)

Perry, Commodore M. C.,
Hawks, Francis L., compiler,
Tomes, Robert, editor:
The Americans in Japan: An Abridgment of the Government Narrative of the U.S. Expedition to Japan, Under Commodore Perry, New York, Appleton & Co., 1857, large 12mo (5 1/2 x 7 3/4 in - 14 x 19 cm), green or blue embossed boards and spine with gilt lettering and decoration on the spine, 415 pp. This book has 415 pages versus the 624 pages of the 1856 edition. There are an additional 8 page of advertisement for various Appleton books. The front and back boards have a blind embossed ornamental framework. The spine has gilt lettering and an illustration at the foot. The book has a total of 69 wood engravings. One engraving is a full page tissue guard protected frontispiece. The other 68 are merged in the text and range from full page (2) to 1/4 page in size.
The Embossed Spine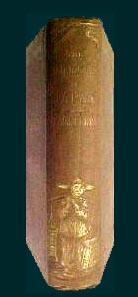 Blind Embossed Boards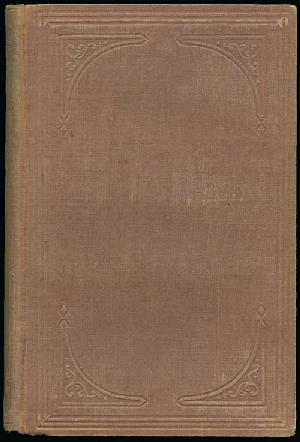 Return to the Americans in Japan page.