Abridged Narrative of the
Perry Expedition to Japan
Appleton, 1856 and 1857

Perry, Commodore M. C.,
Hawks, Francis L., compiler:
Narrative of the Expedition of an American Squadron to the China Seas and Japan, Performed in the Years of 1852, 1852, and 1854, Under the Command of Commodore M. C. Perry, United States Navy, compiled by Francis L. Hawks, printed by Appleton, New York, 1856 and 1857, 624 pages. Red cloth gold embossed covers and spine. Cover size - 18.5 x 26 cm -- 6 3/4 x 10 1/4 in, 8vo. This edition is often referred to as the "trade edition."
This edition has a total of 9 engraved plates (with tissue guards), 68 full page plates (wood engraved), 11 maps and 44 text illustrations (ie smaller than a page and incorporated into a text page).
Great Lew Chew and its Dependencies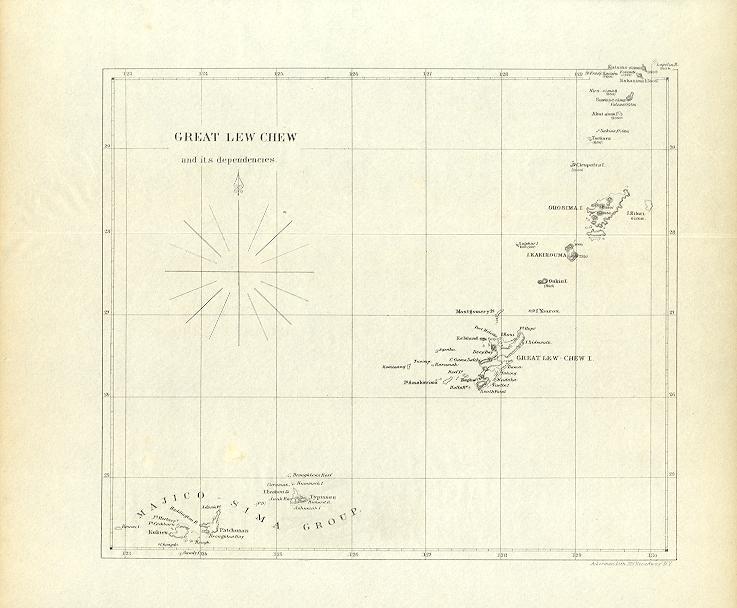 To return to the Basic Information Page on this book, click here.