The Dream of Hatsue
by Blackie the Photographer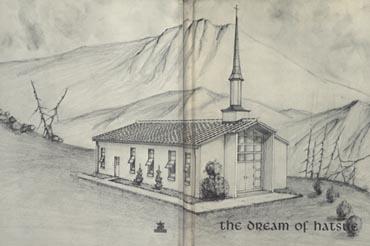 Blackie the Photographer
Kiyuna, Mildred M. (Compiler):
The Dream of Hatsue, ca 1967, Walsworth, Marceline, Missouri, pictorial hard cover, no dust jacket, 4to (8 1/2 x 11 in), 112 pp. Not copyrighted and no date of publication stated. Numerous photographs by Blackie the Photographer. Hatsue Kawakami was completely paralyzed as the result of an automobile accident in August of 1960. After her accident she became a Christian and the first part of the book is a photo-essay (with significant expanatory text) about the people (including US military related) who tended to her spiritual and physical needs. The book was published to raise money to fulfill Hatsue's dream of building a church in her village of Iju. The first 48 pages of the book are numbered and are about Hatsue. There are 64 unnumbered pages which are a reprint of Okinawa in Photo's (ca 1962), less the soft covers, which is discussed here.

For more information on Blackie the Photographer books, click here.