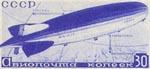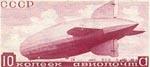 George C. Baxley

PO Box 807

Alamogordo, NM 88311
(575) 437-8707 - (575) 434-1571 (Fax)
gbaxley@netmdc.com
On the WWW at: http://www.BaxleyStamps.com


Russia
RuBland (Sowjet-Union)
---
Click on the category below that you wish to look at or scroll down the entire list.
Regular Issues
Air Mail Issues
Go Back to: [Main Page/Country Index] [Discounts] [Lay-away Plans] [Terms/Ordering Information]
---
Material is Mint Never Hinged, free of faults and with F-VF centering (or better - usually VF) for each stamp - unless noted otherwise. Scott Catalogue numbers are in the left hand column and prices in the right hand column. All prices are in whole dollars, the cents have been rounded off ($10 = $10.00 US).
Commems & Definitives

            Scott         Price    Year    Comments 
Russia      242-5 H         $12     1923    Agricultural exhibition, hinged
Russia      347-8 LH        $10     1926    Esperanto Congress, lightly hinged
Russia      452-4 H         $15     1931    Revolution, hinged
Russia      524-8 o         $15     1934    Lenin, used
Russia      540,1,2 LH      $20     1934    Lenin & child, 1k,3k,5k, lighlty hinged
Russia      625-8 H         $12     1938    Airplane & Map
Russia      857-8 H         $60     1942    Alisher Navoi
Russia      1246-7          $12     1948    Overprint in red
Russia      1260 Pair        $4     1948    Tower, horizontal pair
Russia      1341A o/cto      $6     1948    Star, canceled to order
                                         (full gum) - used

Russia      1341A B/4 o/cto $16     1948    Star, block/4, canceled
                                         to order (full gum) - used
Pic

Russia      1343,5,6 S/10   $50     1949    15k,25k,30k strips/10 folded along middle perfs
Russia      1392a,3a H      $35     1949    UPU, imperf, lightly hinged
Russia      2096-2006       $12     1958    Postage stamps

Russia      2926 S/S (2)   $225     1964    Olympics, green & red S/S (Scott footnote)<!t>
Pic




Air Mail Issues


            Scott         Price    Year    Comments
Russia      C34-5 o         $16     1932    Planes, map, used <!t>
Pic

Russia      C37-9 o         $12     1933    Balloons <!t>
Pic

Russia      E1-3 o          $10     1932    Train, truck, motorcycle









  







George C. Baxley,  PO Box 807,  Alamogordo, NM 88311