Okinawa in Pictures
by Blackie the Photographer
Front Cover (Silver, Red & Black)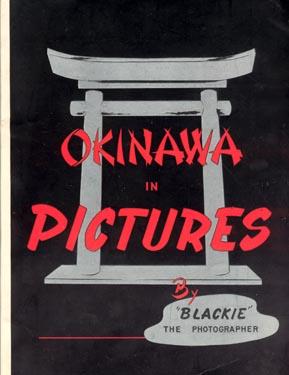 Title Page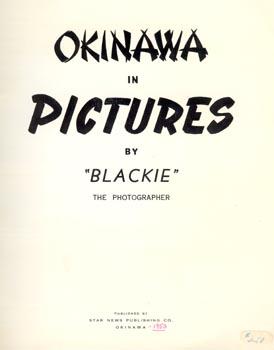 Blackie the Photographer:
Okinawa in Pictures by "Blackie" the Photographer, Okinawa, Star News Publishing Co, ca 1954 soft cover, 8vo (8 1/2 x 11 in), 144 pp. This is a photographic journal of Okinawa during the early 1950's. The title page does not have a date but I have seen the book with a handwritten notation of 1953. No copyright notice. There is a picture with the caption "Chief Executive Jugo Thoma" and a plaque on the Executive Building (looks newly constructed) dated April, 1953. Each page has one or more photographs of Okinawan people, places, or artifacts. A time capsule of Okinawa in this period after WWII. Photographs have captions and occasionally there is textual commentary.
For more information on Blackie the Photographer books, click here.