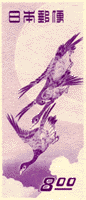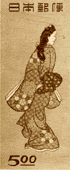 George C. Baxley

PO Box 807

Alamogordo, NM 88311
(505) 437-8707 - (505) 434-1571 (Fax)
gbaxley@netmdc.com
On the WWW at: http://www.BaxleyStamps.com
Thank you for visiting my web page! I sincerely hope that I may be of service to you. So you can better know me, here are my credentials as a stamp dealer:
Involved in philately since 1960 as a collector, part time dealer and then full time dealer.

Full time dealer since 1994.

American Philatelic Society member continuously since 1974.

American Stamp Dealer's Association member since 1995.
There are many ways to evaluate whether you want to do business with a dealer who has the material you are interested in. For your consideration, let me offer the following objective points for you to consider regarding doing business with BaxleyStamps.
Member of ASDA.

I am a dealer member of a National level philatelic organization (ASDA) which has active procedures to weed out dealers who are unethical or fail to comply with the codes of ethics.

Repeat Customers.

The majority of my customers are repeat customers.

Your Satisfaction is Guaranteed. See the terms and condition section listed on the main page. If you are not satisfied with an item you can return it with or without a reason. No credit slips, no replacement items (unless you want that) just an immediate refund check.
I sincerely want to be your stamp dealer on the iNet. My goal is to provide accurately described material at fair prices backed up with prompt service. Give me a try. I will treat you the same way I want to be treated when I buy.

If you are curious about where I live, you can follow the links to the left to get an understanding of Alamogordo, New Mexico and the surrounding landmarks.

And, oh yes, have fun collecting!
George C. Baxley, PO Box 807, Alamogordo, NM 88311